Rikke Sandvold Shares Her Must Haves For The Summer!
Growing up, I've spent every single summer holiday on an island called Veierland , one and a half hour outside of Oslo. I have the best memories from this magical place.
This summer I'm spending my time between Tvedestrand and Veierland, with my boyfriend and our families. Hopefully we'll also spend a few days in the south of France in mid-July. And I'm trying to convince my best friend to go to Rome with me in the end of June. I was just there and since I landed in Oslo, all I want is to go back. Every summer acquires a girls trip!
Every time May comes around I start looking for what I want to add to my summer wardrobe. This summer my list is quite full!
I tend to fall back on the classics: a white simple dress, white oversized t shirts, long skirts and a comfortable pair of jeans or jeans shorts. Norwegian summers, in my opinion, are not very glamorous, so comfort is what I look for when shopping for summer looks. The nights are cold and the days can tend to get windy so a good knit or a warm scarf is essential. I love Totemes new collection, and the Motense knit in crème or light blue would be the perfect knit for those late summer nights.
I've also set my eye on a striped shirt from Arket. It would go perfect over a pair of denim shorts or thrown over a bikini.
There is a dress from the brand Paris Georgia that I can't seem to get out of my head. It's not at all meant for Norwegian summers by the coast, but until July I'll be in Oslo, and this dress I imagine myself wearing when getting coffee at my local coffee shop, after an 8 am swim at Frognerbadet.
Another dress on my list is this maxi polka dot dress from Zara. I see myself strolling around Rome in this dress, drinking wine and eating a ton of pasta. Also, I'm a bikini addict, and I love discovering new brands. This year I'll be ordering from Julliet swimwear and Reina Olga.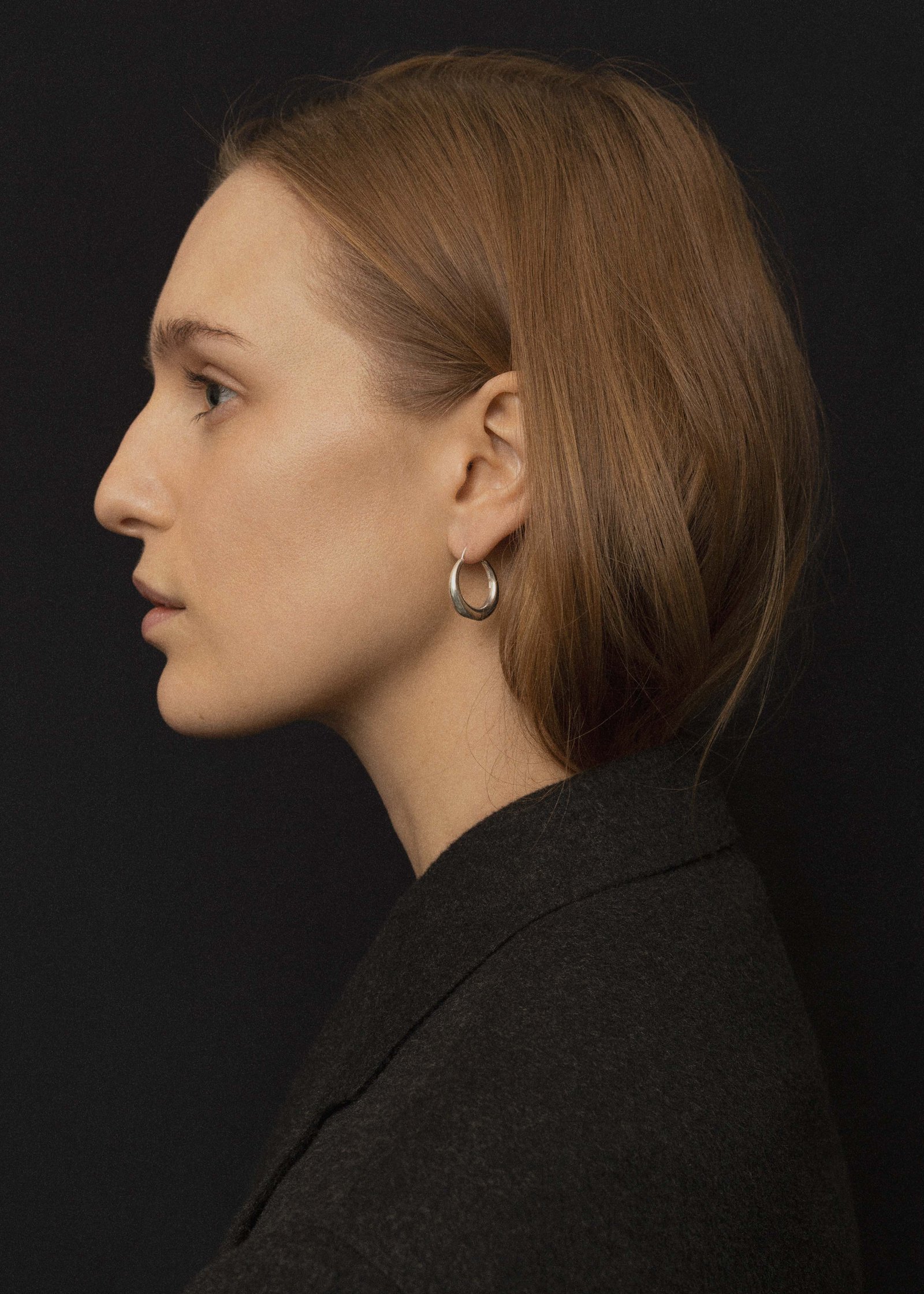 Sadly, I'm not blessed with good skin. My skin is complex and just by the thought of stress, my skin breaks out. For me, the Norwegian brand Elixir has been a lifesaver, and I've been in a close to monogamous relationship with the brand for over 10 years. The normalizer, Niactil and acne pads are my favorites. I ad the Elixir ultradefense repair to my ruitne every summer as an after sun cream.
Lately I've grown more and more fan of Sisley. My wallet is not happy about this, but my face is very thankful. An absolute must is the Sisley black rose mask. I put it one before I go to sleep, and when I wake up, my face feels and looks plumped and fresh. Another mask that I recently discovered is this Dr. jart brightening infusion hydrogel mask. I cannot stress enough how good this sheet mask is. I have tried a lot of sheet masks (I'm a huge sheet mask lover), and it is by far the absolute best! I'll slap it on after a night out, and my skin looks radiant and bright.
As a Scandinavian girl, my skin is fair and burns easily. Every year I promise myself not to go crazy on the tanning, and every summer I forget the promise I made my winter pale self. But I remain hopeful and that this year I'll be more careful and use a spf 50 regularly.
Makeup
I love experimenting with makeup, and I'm not afraid to try new looks. But in the summer time I like to go for more easy and fresh looks.
I've been wearing pink eyeshadow for a long time, but now I've advanced into glossy pink eyeshadow. The RMS eyeshadows are perfect for a glossy look. My new addition is the shade embrace.
I like to switch up my foundation, and I wary from full coverage to a less covered, more tinted look. My current favorite is La Mer perfect tint foundation. It is expensive but totally worth it. I use the color beige, and I absolutely love this product cause it gives an even look, without covering my beloved freckles. Hot tip: go to Youtube and check out Mary Phillips. She does Kendall Jenners and Bella Hadids makeup, and she is an absolute genius. She works with La Mer and she has a lot of cool and easy tricks up her sleeve.
Finding a summer scent is always exciting. For years I've been wearing Bronze Goddess from Este lauder. This scent brings back so many happy memories. I recently bought Chanel 22, I smelled it on a friend of mine and had to run out and buy it for myself. It smells so clean and fresh, yet very feminine and not like anything I've smelled before.
My favorite thing about summer, is that I have time to read novels. This summer I want to finish Michel Houellebecqs new novel "Serotonin". I bought it in April, but didn't have time to finish it because exams got in the way. Houellebecq is one of my absolute favorite writers, and I never get tired of his cynical characters. His way of writing is just brilliant, in my opinion.
Waiting for the new and final season of Game of Thrones (which was a huge disappointment btw) made me want to read the books the series is based on. I am not a big fantasy fan. I tend to either read crime novels or biographies, but I have a deep urge to dive deeper in to the GOT universe.
A few days ago, I received this book during a course I attended in Rome. It's a book about central characters from the ancient Roman Empire, and it's linked to leadership, and how we can all learn from these great historical characters, both from their mistakes and their achievements. I love that it's a totally different historical book, not like any I've read before. And it's the perfect present if you're stumped on what to give your loved ones.
Have a wonderful summer!
Love from Rikke